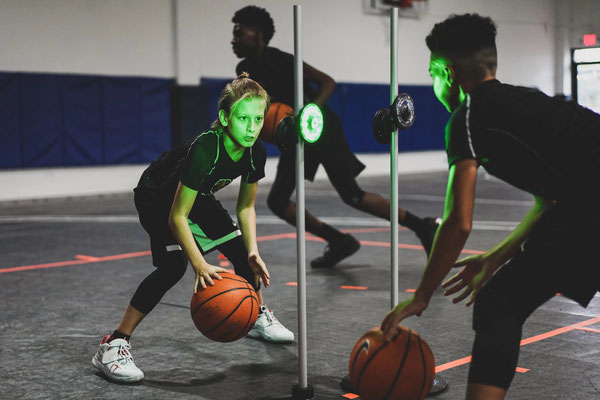 Fitlight
REVOLUTIONIZE YOUR TRAINING IN 4 SIMPLE STEPS
FITLIGHT® is a speed and cognitive training system that's designed to completely transform the way we exercise, train, and measure performance. Excellent for sports, healthcare, and tactical performance, this innovative reaction training system helps users to strengthen the bond between the mind and body, enhance their reaction and response time, and so much more.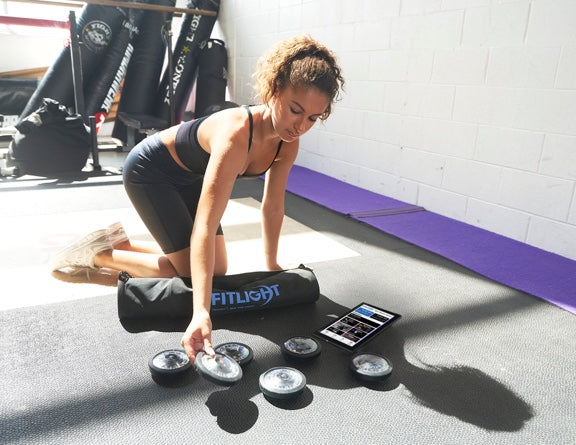 STEP 1
ARRANGE YOUR FITLIGHTS®
The wireless, RGB LED powered lights that are included in the FITLIGHT® training system are used as targets for the user to deactivate as per the reaction training routine. Using the App, these unique training lights can be mounted to walls, poles, and other training equipment. Or, they can be strategically placed on the ground for specific training routines.
STEP 2
USE THE APP TO SELECT YOUR TRAINING ROUTINE
Our wireless interactive training lights are the perfect training system that can be adjusted and modified to meet the needs of each user, type of sport, and training practices. Each light is controlled via the FITLIGHT® mobile app. During setup, users can program the lights using one the intuitive and engaging built-in programs. Users can also modify programs or create unique regimens themselves.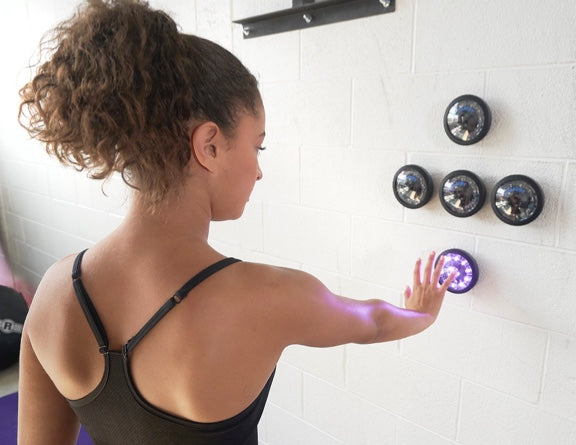 STEP 3
PERFORM YOUR TRAINING ROUTINE
Once the user has selected their desired program, they can begin using the lights. During any type of training, specifically, speed and agility training, the lights can be deactivated by use of the users' hands, feet, head, or sport/fitness/healthcare related equipment. The deactivation of the lights can be achieved through full contact or proximity–waving, running past, swiping, etc.
STEP 4
SEE YOUR PERFORMANCE RESULTS – INSTANTLY
During these training routines, various measurements of the user's performance are captured for immediate feedback or data can be saved for future analysis. Our lights are designed to provide users, trainers and professionals with comprehensive data that will allow them to locate where specific areas of improvement are needed and, therefore, adjusting their training accordingly.
Filters
Original price

$0.00

-

Original price

$0.00

| /

FITLIGHT

FITLIGHT® Sports Vision - Performance + Neurocognitive Decision-Making Are you looking for the ultimate sports vision training package? Look no fur...

View full details

Original price

$0.00

-

Original price

$0.00

| /

Original price

$0.00

-

Original price

$0.00

| /

FITLIGHT

FITLIGHT Wireless Three Dimensional LED Lighting Training System Revolutionizing How You Train The FITLIGHT® system is a wireless LED lights ...

View full details

Original price

$0.00

-

Original price

$0.00

| /